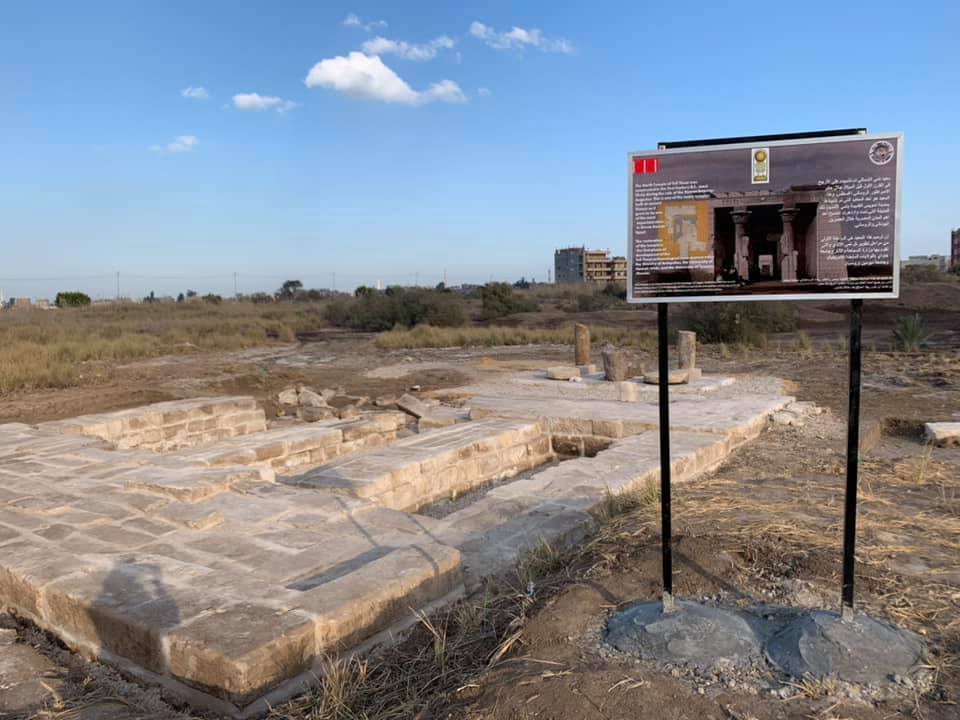 New exhibit opens at Tell Timai displaying Augustan period temple foundation.
The North Temple of Tell Timai was constructed in the first century BCE, most likely by the Roman Emperor Augustus. This is one of the many temples built as ancient Thmuis grew to be one of the most important cities in Greco-Roman Egypt.
The restoration of this temple is the first stage of development of the Tell Timai archaeological zone sponsored by the Ministry of Antiquities, the University of Hawaii (USA), and the University of Tyumen (Russia).